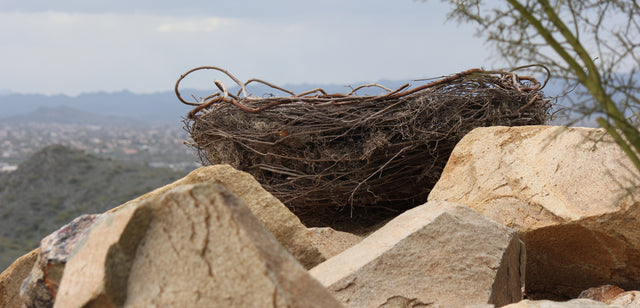 It's the small things that matter...®
The Birds Nest Preservation: Nestled high up in the Sonoran Desert mountains with one winding road in and one way out. Our birds nest preservation is a well thought and preserved sanctuary with property of undisturbed desert scenery acres of land where wildlife roams free and desert landscapes give back to our beautiful nature. Saguaros stand tall and humble and windy days create calming smells of the outdoor desert bloom scents bringing a sanctuary filled with unforgettable relaxing timeless days…. At Hatch & Cloak our theory is about having a simple, calm, and relaxed style of living in your own sanctuary. We designed our Mess in the Nest shop around this concept of a loyal lifestyle of the un-dis-turbed: not disturbed: not altered or interfered with. Carefully curated from our relaxed loungewear collection to our fine unique home furnishings, creating timeless pieces to transform your home exceptionally. Inspired by our many creations of designs from our handcrafted twisted grapevine wreaths nests and swags, designed to flow as our seasons change by offering unique billowing dried floral arrangements that compliment your lifestyle seamlessly from your outdoor to indoor environment to our handcrafted accessories.
Our Story
Ground Yourself...Become grounded in your own environment. Bringing others to a relaxing environment to enjoy with you so that they can learn to slow down and live in the moment away from our fast paced lives. By slowing down we can all learn about becoming more peaceful and enjoy what really matters in life...It's the small things that matter...®
---
OUR PARTNERS
We have partnered with TENCEL™ Modal, TENCEL™ is a trademark of Lenzing AG fbers in our Loungewear Collection.
TENCEL™ Modal fibers are extracted from naturally grown beech wood by an environmentally responsible integrated pulp-to-fiber process, which is self-sufficient in energy and recovers co-products from component parts of the wood. This flexible fiber is renowned for its exceptional softness.

Composed of natural material, all TENCEL™ standard Modal fibers are biodegradable and compostable under industrial, home, soil and marine conditions, thus they can fully revert back to nature.

Exhibiting high flexibility, TENCEL™ Modal wood-based fibers offer textiles a long-lasting quality of exquisite softness. Owing to the fiber's sleek cross-section, TENCEL™ Modal fibers enhance the soft touch of fabrics even after repeated washing. Measurements and hand evaluations of softness show that TENCEL™ Modal fibers feel twice as soft as cotton. The softness of TENCEL™ Modal fibers lasts longer and is able to withstand repeated wash and dry cycles compared to cotton.
We have partnered with SUPIMA ® American-grown cotton farmed to minimize environmental impact. Supima®Cotton staple fibers are 50% longer than standard cotton makes yarn softer, stretch more, stronger and less prone to pilling, adding a long-lasting color penetration, keeping colors their brilliance wash after wash giving you many years of use.
RARE only 1% of the world's cotton is Supima® Cotton
AMERICAN GROWN Grown and cultivated by just over 500 family farms, only in the USA
AUTHENTIC Provenance and quality ensured through rigorous testing
SUPERIOR More Natural Softness, Stretch, Strength, Durability, Rich Long Lasting Color than other cotton
Bespoke Lifestyle
We use the finest luxury fabrics from our special signature knitted cotton blend that is finished with only the softest hand. We use several other fabric textures from our finest 100% cotton voiles, poplins, and our soft terry blends. We use 100% cotton laces to add classical vintage inspired detailing along with our distressed intricate raw-edged hand-made flowers and stars. Finishing details showcased from our draping ruffles and delicate laces create a traditional and timeless vintage inspired feel. We focus on the finest fabrics, fibers, and weaves from start to finish.
About Us
EXPLORE + DISCOVER =JOURNEY
Explore your Calming Retreat by Reconnecting with Nature
---
Grab Your Blanket & Lounge in Your Own Sanctuary that you can Indulge in...
Windy breezes and the crackling sound of firewood while lounging outdoors in your favorite relaxing sanctuary or relaxing indoors in your own unique home. Our most luxurious blanket draped to keep you warm, and cozy will bring you serenity. Made from Supima® World's Finest Cottons and TENCEL™ Modal.
Shop Luxury Blankets
Loungewear
Created from our finest and softest Supima Cotton Blends our unisex loungewear collection is designed for the relaxed and comfortable style of living. Suitable for any unrestrained casual occasion whether it's relaxing in your own sanctuary or a simple mellow escape. Made from Supima® World's Finest Cottons and TENCEL™ Modal.
Shop All Loungewear
H&C ® Spacious Haversack
For the wanderer who has dreams to a destination where no one has traveled. Foraging from the beginning to the end with endless possibilities our spacious H&C Haversack is an essential. Traveling outdoors our haversack is the perfect large tote to carry all your belongings. Whether it's an escape in our rugged outdoor living or a getaway to the sandy seashores. Designed from our unique articulated rugged battered weathered stone washed cotton canvas.
SHOP BAGS
Vintage Hand-Poured Wax Candles
Relaxing in the ambience of candlelight whether it is indoors or outdoors brings a content state of mind. Reminiscing while gazing into a warm cozy flame creates serenity to a carefree lifestyle. Hand-made in Belgium. These high quality hand poured candles combine pure craftsmanship with contemporary design. Simply light and relax.
Shop Hand-Poured Candles
Exceptional Living
Create an unforgettable fine table setting that family and friends will enjoy gathered around while sharing old and new memories. Enjoying the times of unwrapping some of your finest dinnerware pieces while remembering memories past down from generation to generation. Bringing all these pieces together to create an unforgettable timeless table setting. We know that "It's the small things that matter...®" that is why we have designed table linens that are just as special as your memories and can be handed down. Made from our finest linens, our garment dyed process gives all our linens a rich tonal palette of hues that can be layered within your table dressing.
Create your Table Setting
Escape to your outdoor destination to enjoy your favorite organic dining.
Why not Bring Your Entertaining from the Indoors to your Backyard Living... An exclusive brunch or dinner gathering in an outdoor dining setting is an essential part of living with a connection to nature when you cannot resist the mellow weather, from warm sunny breezes to monsoon cloudy skies, whether it's indoors or outdoors we have created our outdoor living dining to adapt to any outdoor setting in a palette of color hues that work harmoniously with lush botanical nature elements in your outdoor surroundings. Inspired by enchanted concepts creating our flowy linens to our unique articulated rugged battered weathered stone washed linen dining table settings to our hand-crafted organic wilderness tablescapes.
Shop Outdoor Living
For the wanderer who has dreams to a destination where no one has traveled...
It's the small things that matter...®
It's the small things that matter®...
For the wanderer who has dreams to a destination where no one has traveled...
---
Tree Nest for the Wild Foraging Birds
Our mini tree nests are created and transformed into all of a wild birds necessities. Made from fresh citrus fruits and berries offers a variety for a bird to perch and enjoy a little dessert of their own. Simply place our mini birds nest into your favorite tree with your choice of fresh cut fruits and berries that fit your wild foraging birds natural habitat. Watch from afar all kinds of wild birds forge throughout the nest and pick their favorites. If you watch closely some may even pick small branches and belongings to created their own little warm nest.
"It's the small things that matter"...®
Tree Nest for the Wild Foraging Birds. Building your Tree Nest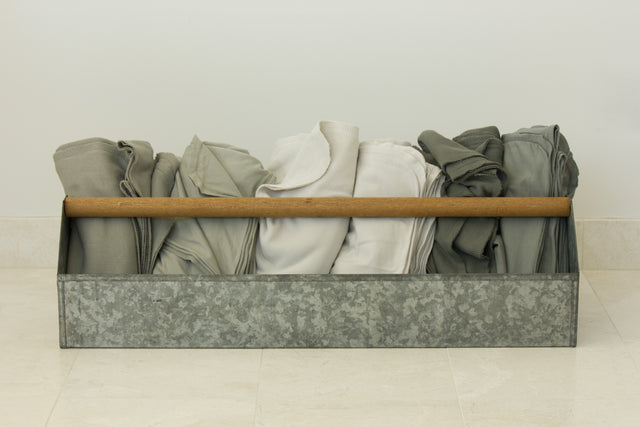 Article title
12 May 2017
Article title
12 May 2017
Article title
12 May 2017
Article title
12 May 2017